The Brexit deal may have removed some uncertainty, but our C-Store Champions are preparing for change and challenges in the year ahead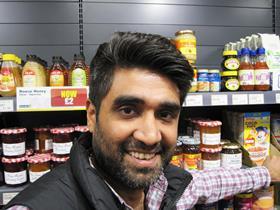 Kay Patel, owner of Best-one Wanstead, Greater London
Kay is hopeful that 2020 will bring an end to political uncertainty as he tries to cope with rising costs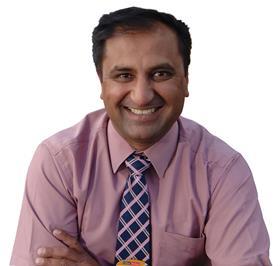 Kishor Patel, owner of three Nisa Local stores across The Midlands
Kishor is looking forward to making changes to his stores, which he believes will future proof his business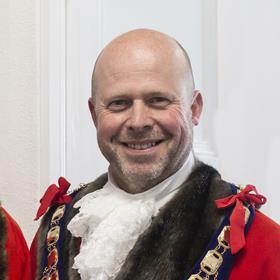 Mark Canniford, owner of Spar Loxton Road, Weston-super-Mare
Despite growing pressures on his store, Mark is determined to push ahead with his improvement strategy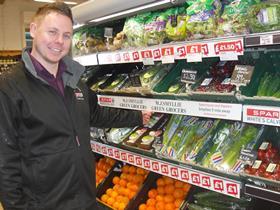 James Stead, manager of White's Calver in Derbyshire
A Co-op opening in a nearby village has forced James to come up with innovative ways to boost margins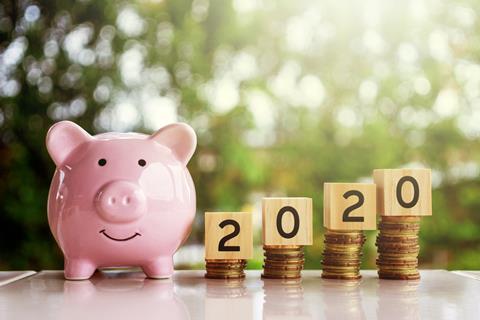 What are you most looking forward to this year?
Kay: Getting Brexit done and ending uncertainty. For example, energy prices are all over the place because there hasn't been any clarity on Europe.
Kishor: I went on a study tour in Denmark at the end of last year and their convenience offer is far more diverse – focusing on fresh with less emphasis on grocery. It is an approach that I want to take forward in our stores, as well as improve margins and productivity.
Mark: I'm looking forward to new projects that we are running with our IT. We've just recently done a big review and remerchandising of the store, so it is important for us to build on that over the next 12 months. I'm keen to keep making investments, such as a new shop front and proper coffee-to-go using fresh coffee beans. We started doing food to go a few months ago and it has taken off, so it will be interesting to see where that goes.
James: We are going to use 2020 to look at ways to improve the business after having to deal with stiff competition from a new Co-op opening within five miles of us. We are going to find what we can do that they can't. This includes pushing our deli offering, which we have now linked with Henderson Technology's APPetite app to allow customers to build their own sandwich online and collect in-store, where it is made fresh from scratch. It gives us a point of difference.
What challenges do you expect to face?
Kay: Cost rises will be the main challenge, with increases in rents, utilities, wages and so on, not to mention delivery costs being heaped upon us by wholesalers.
Kishor: One of the main issues at the moment is with plastic. We've noticed that people are far more conscious now about what they throw away, and pick up on any kind of waste. When the charge on plastic bags first came in retailers were worried and now we know customers are happy to pay, but the proposed deposit return scheme is still a big challenge.
Mark: This year is going to be difficult from a trading point of view as there are still so many unknowns. We have already started raising prices to cope with any increases in wages and other costs. For example, energy prices are up about 10% across the board and for us they have risen by 15% because we use an all-green provider. I'd rather increase prices now, before the new financial year, because that way customers have time to get used to them and they don't look like an immediate reaction to government policy.
James: We are hoping we don't have any more competition opening close to our store. The weather might also play its part because our region suffered from a lot of flooding at the end of last year, but the big challenge will come from the increase in the National Living Wage.
Who are your biggest competitors going to be?
Kay: Competition from multiple c-stores will be more intense, especially now that more of the supermarkets and discounters are moving into the convenience market and investing in small stores.
Kishor: You obviously have the multiples and the discounters, but I think the main source of competition this year is going to come from online. People can get food and groceries delivered so easily now. We are looking to introduce Uber Eats in our Elstree & Borehamwood store at some point this year, because there is a market for this kind of delivery service at a train station. It used to be that the opening of a new Tesco or Sainsbury's was the big competition, but now the threat is digital as my customers can order pretty much anything we sell from an online retailer.
Mark: Our main competition is still a Tesco Express. I know the big boys are reviewing everything they are doing, so who knows how their convenience business could evolve over the next 12 months. For example, Tesco looks set to pull out of Asia so the competition could change if they put all their focus back into the UK. I think independent retailers, rather than the multiples, are the answer to the high street crisis because they invest in local people.
James: Our store is in quite a rural location, so the competition isn't as intense as other places. The Co-op opening last year had some impact, but plenty of our regular customers have stuck with us and we will continue to develop the store to encourage them to do so. Online and discounter retailers have less of an impact, especially as we have tried to embrace as much technology as possible.
How are you going to manage costs in the coming year?
Kay: We are going to try to streamline as much as we can, cut unnecessary expenses and keep buying better. This includes introducing more profitable lines.
Kishor: There is only so much you can do with pricing to increase margins. You can find a bit extra by changing your product mix, but at some point the cost of increasing wages has to be passed onto the consumer. This in turn means inflation will start to rise as the effect of the National Living Wage increases takes effect. At some point, everyone will have to make their products more expensive. All we can do is build on the improvements we are making with a self-service checkout, electronic shelf labels and an app-based loyalty scheme with epos provider MSP so we can become more efficient.
Mark: The only thing we can do now, after nine years of austerity, is to raise prices. Like many retailers we have stripped everything back and can't make any more savings from efficiencies and cost cutting.
James: The way we monitor our store is using NCR's Pulse Mobile Management Solution, which allows us to look at everything in the store. The system will recommend areas we change. The only true way to cover rising costs is by making more profit.
What are the strengths of your business going forward?
Kay: My buying and ranging, although this is hindered or dictated a lot by my suppliers.
Kishor: Our biggest strength has always been our people. Making sure we have the right staff who engage with our customers puts us on the front foot. The way we continually evolve the business and change our range is also something we do better than the competition.
Mark: A real strength for us is our experience – I've been in the trade for more than 30 years and as a business we are in touch with customers on a daily basis. We are able to react quickly to changes in the marketplace and if something isn't working then we aren't afraid to change things.
James: We are a 3,000sq ft store so we try to cover as much as possible in that space, which includes offering services such as laundry, parcel collection and a post office. We have the technology and management to be able to do these and might look at offering our own delivery service, providing everything goes well with the APPetite app.
Which areas of your store/s are you looking to develop?
Kay: I'd like to invest in our home delivery service. We might look at delivering, using something a bit different from the big players such as Uber Eats or Deliveroo.
Kishor: We will track how successful our self-checkout and loyalty scheme with MSP is before we decide whether to develop things further. We have permission now from the train station management to introduce digital screens at our Elstree & Borehamwood store, so that is another thing we can take further this year.
Mark: Coffee is an area we are really trying to develop, and the look of the store will also be improved by a new front. Our IT improvements should also make us more efficient.
James: Once the weather improves, we are looking to introduce a milkshake machine. There is only so much you can do with grocery so we are also exploring whether we can start doing our own meat and package it fresh in our in-store butchery.
In which areas of your business would you like to see better support?
Kay: Margin is the big one, with fair pricemarking for products. We can't still be at £1 after this many years, even though pretty much every cost across the business has more than doubled. There is also a knock-on effect from companies such as soft drink suppliers that erode our pricemarked price point by creating an on-pack '2 for £1' offer. They can't keep squeezing us.
Kishor: I think suppliers need to work more closely with retailers. The supply chain with Nisa/Co-op needs to improve so that I know when my deliveries are going to come in. On some days we don't have a set delivery time and the stock hasn't even been broken down. It would make it easier to manage if we had more information about our deliveries so that staff could put products on the shelf in a way that maximises availability and works for our stores.
Mark: Wholesalers need to be more mindful of the cost pressures that retailers are under. They can't afford to cut margins because things are already tight. They must also recognise the quality of the range that the big supermarkets are offering and respond by matching them in areas where convenience stores can make gains, such as chilled and food to go.
James: We don't get as much support from suppliers sending reps round. I've been in the business for 20 years now and when I first started we used to get reps coming in once a week. Now we are lucky to see anyone once a month.
Are you feeling positive about the trading environment for the year ahead?
Kay: I think the 2020 trading environment is going to be about the same as any year really. There are always going to be challenges, but there will be opportunities too.
Kishor: It is a waiting game now to see what happens with Europe. I think a lot of businesses have been holding back on investments over the past three years or so since the Brexit vote. It means there are a lot of balance sheets that have built up so hopefully when things are more financially settled and there is more certainty, then there will be more confidence from everyone to spend and get the economy going again.
Mark: This year is going to get tough for retailers. No one in government is prioritising help for small retailers or making swift changes to the business rates system, so it doesn't make for a very secure environment for businesses.
James: Our sales last year were slightly down on the year before and I believe much of that was down to the Co-op store opening nearby. Looking ahead, we've noticed that people are being more careful with their money because of all the politics that have been going on. Certainly, in the run-up to Christmas and new year we could tell that people weren't splashing out quite as much cash as in previous years.
What do you think will be the next big trends?
Kay: Meat-free is going to explode – it's just if our suppliers will help us to make the most of it, but I'm not pinning any hopes on them.
Kishor: I think this year is going to be about healthy eating. Whereas last year plastic was brought to the forefront, people are now thinking more about what is good for them and studying labels closely to see if a product is marked with a red, orange or green traffic light. I think consumers will respond to any changes the government makes on takeaways and ready meals labelling because that automatically makes them think about nutrition when they're shopping. The vegan and dairy-free trends keep on growing, with people doing it as a lifestyle choice rather than an intolerance, with many people choosing to be a vegan for one day of the week (flexitarian).
Mark: I think shopping trends for 2020 will be similar to previous years. Hopefully, people will become a little less price conscious if they have more money in their pockets. The trends for healthy eating and plastic reduction will also continue.
James: I think convenience will be scrutinised by shoppers who are concerned about food waste. It is becoming a bigger issue, which is why we were among the first Spar stores to sign up to Gander. It is an app that alerts users when there is reduced food in their area, to save throwing it away. Once they understand the concept then people can see that they are doing good and saving money.