What does the generation who have grown up with the internet want from a c-store? Our C-Store Champions discuss the under-24s' needs.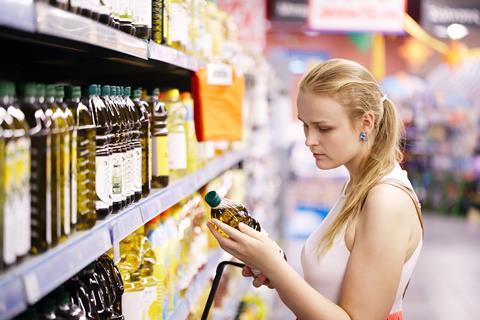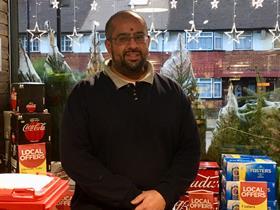 Pratik Patel, Jay's Budgens, Crofton Park, South east London
The healthy and organic lines stocked at Pratik's store appeal to the ethically-minded younger shoppers.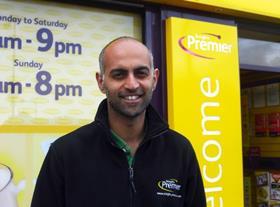 Jai Singh, MJ's Go Local Extra, Wheata Road, Sheffield
Jai believes the convenience sector is well suited to the generation who like to grab and go.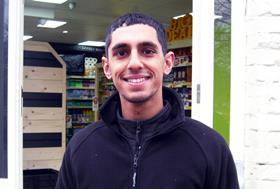 Sandeep Bains, owner of Simply Fresh, Faversham, Kent
Being innovative with new products and in-store events helps Sandeep keep up with the demands of those under 24.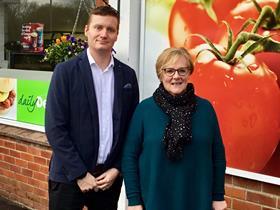 Barbara Clements, Spar Preston, Weymouth, Dorset
Generation Z like to live life to the full, says Barbara, meaning they are happy to splash out on products they want, often regardless of price.
What proportion of your customers are under 24 (Generation Z), and do you think your business has the potential to appeal more to this age group?
Pratik: About a quarter of our customers are under 30, which means about a fifth would be under 24. This generation is more ethically minded and they care a lot more about what they put into their bodies. They are also more responsible and receptive to the organic products we sell in the store. We have geared our range to suit this age group because it fits with our kind of retailing. The younger generation are more willing and open to trying new things, unlike the older customers who stick to the same products and avoid anything spicy.
Jai: About 30-35% of our shoppers are under 24. I think our relationship with older customers helps us appeal to the younger generation because they are brought into the store as kids. I know young people aren't seen as being very loyal, but they still see us as the local convenience shop after the relationship we have built up with them.
Sandeep: About 25% of our customers fall into that group and we could definitely be even better at appealing to them. They always want exciting products and npd so we have to keep up with their demands.
Barbara: I would like to have more of the under 24s because they are the ones that spend the money! I would say about 30% of our customers are under 24 at the moment and we definitely have the potential to appeal to them more because we are modern and have an up-to-date look. We also cover all bases with our food to go and salad bar. Younger people are always on the move so we have everything they need to eat and drink while out and about.
How have you changed your store to suit this consumer group?
Pratik: One area that has changed a lot is frozen. The range available to us has vastly improved and the quality of some of the vegetarian and vegan lines we can now get in the freezer is impressive. We have expanded this area over the past few months and plan to add another freezer to accommodate it. We also have gravity bins that allow people to refill on nuts and fruit snacks. We have recently introduced a refillable section for washing-up liquids and detergents, too, and are trying to encourage more people to bring their containers back. Even the simple things like making sure we have enough fresh products and organic charcoal in stock during the summer helps us to attract lots of younger consumers.
Jai: We are always trying to change the layout of our store and often look at younger people to see where they walk and which areas they head to first. Food to go and takeaway coffee are still going well, but these are things that younger people expect from their local convenience store. Our main focus now is to get our chilled range right. If we can get younger people coming in for breakfast, lunch and dinner then it will really help to drive sales.
Sandeep: We introduced lots of healthy lines six months ago including some more premium snacks. We also brought in new sweets from Candy Kitten which retail at about £1.50, so they aren't cheap, but younger people are more than happy to pay for the quality. The new Chocomel drink from The Netherlands has been a hit because it is a product that people haven't seen before and can't get everywhere. Again, this retails at a slightly more premium price. American drinks also sell well and we recently brought in a vanilla-flavoured Coca-Cola to go alongside our Fanta flavours.
Barbara: We have moved away from stocking too many grocery products and taken out quite a few non-food products to make space for more fresh. Social media is another thing that helps.
What are the key trends that younger shoppers follow?
Pratik: The way brands target younger consumers using digital marketing means that we learn a lot more about products directly from customers and get requests for what they want us to stock. Before some of the smaller companies even speak to retailers about their product the public seem to know about it. Mighty Society pea milk is one of those milks that a customer recommended we stock and it has done really well.
Jai: Contactless pay has been a massive change, because younger people just want to grab their stuff and go. The trend for drinking and socialising at home has also helped sales of spirits, which is why we moved all our tobacco away from behind the till to create more space for the category.
Sandeep: It is tough to pick out trends because they [younger shoppers] don't follow specific shopping habits. They are constantly changing and are influenced by new things. One thing you have to get right is fresh, though, because younger people want things like avocados and asparagus to be good quality. They are the Instagram generation so everything has to look good.
Barbara: The younger people are more healthy and they like to buy things that are good for grazing, such as nuts, for example. They seem to look after themselves a bit better than previous generations.
Does the way Generation Z consumers shop differ from previous generations?
Pratik: I think younger people have a bit more disposable income. They still buy things from our reduced trolley, but are also willing to spend more on certain products that are good quality or good for them. The younger people of today tend to be more flexible and they are more European in the way they try different foods and experiment with different ranges.
Jai: They are the generation that has always grown up with the internet so they certainly have a different view on a lot of things. Younger people are definitely more open to buying non-branded products. The rise of the discounters has made the younger generation shop in this way so we have to respond to their demands in every category. Younger people are a really important group because they are going to be the consumers we rely on in the future. I think it would be harsh to say they are more anti-social, but they certainly value contactless pay and online ordering over regular customer service. That said, when we do greet our younger customers and ask them about their day it does shock them and afterwards they appreciate it. I think service is still one of the main reasons why they come to us rather than going elsewhere, so I think it is about striking a balance between digital and personal service.
Sandeep: This generation is more concerned about health and not so stuck in their ways about what they eat and shopping once a week. In my opinion, the way they shop is well suited to the convenience channel.
Barbara: I think younger people seem to be a lot happier and not worry so much as other age groups. Most of them seem to be living life to the full and are more willing to spend more and splash out on the stuff they like. Some of them spend £7 on breakfast on their way into work in the morning.
What advice would you give to retailers who want to appeal to younger shoppers?
Pratik: It is really important to engage with younger people and keep track of what products they are putting in their baskets and spending the most on. It is also important to offer an alternative wherever possible, so if you do an organic version then it is a good idea to do a pricemarked product alongside it. Social media is also a great tool to see what younger people are talking about and what they expect from you.
Jai: . It makes sense to first look at how many younger people are in your area and whether they have a family, because this can really influence the range you stock. I'm 40 now so the way I look at customers and approach retailing is completely different to when I first started. That is why I find talking to staff is so helpful, because they are serving and talking to younger people every day and can see why customers are buying certain products. Feedback from staff can highlight which products are selling well, even though they aren't on promotion. Another thing to do is make sure that you make the most of summer months because younger people are more likely to spend more in the holidays. The supermarkets have all their BBQ displays out and even though we don't have the space to create a dedicated BBQ fixture, we can still make sure we have all the elements in stock. When it is hot the younger generation are more likely to come to us as most of them can't be bothered to travel to a big store. Even though we might be a bit more expensive on some things, it would take longer and cost more for them to get a taxi to the supermarket.
Sandeep: Innovate and don't be afraid to try new products. You have to offer a strong fresh range and have that quality in there, too. It's important to speak to customers about what they want, whether that is on Facebook or face to face. Having a conversation with them about what they are looking for can really help with new ideas.
Barbara: I think you need to have an up-to-date offer and maintain high standards. There is so much competition now that you have to have something that brings people in, such as our food to go, which I think is something that younger people will come back for time and again. Music in the store also helps; we have Spar Radio playing and it definitely creates a relaxed atmosphere for younger people to shop in.
Products
What kind of products appeal most to this generation?
Pratik: Those products with an ethical slant or lines from smaller, niche brands tend to do well. Younger people will also get behind anything local. Vegetarian and vegan ranges also sell well because more of the younger generation are cutting down on meat for social reasons.
Jai: We recently brought in a Skwishee machine and that is going down well with younger people. They are the ones who have grown up with Amazon's next-day delivery and want everything now which is why this kind of offer works so well. Most of the younger people would rather come to us than go to the big supermarkets because they can pop in to get everything they want, even if that means paying a bit more for it. Snacking is still a huge category for younger people, and energy drinks and confectionery hanging bags also stand out.
Sandeep: Healthy products like free-from snacks are a big draw, but younger people are also looking for indulgence whether that is in alcohol, chocolate or confectionery. It is important to excite them because the younger generation tend to buy more with their feelings. If you can make them feel good about a product then they will be more likely to buy it, regardless of price.
Barbara: Fresh, as well as food to go. They want something easy that is also good for them.
Social Media
How do you use social media to engage with this consumer group?
Pratik: We have an account for Facebook, Twitter and Instagram. Twitter is a bit slower than the others, but we get private messages from people that we can respond to. We quite often get people making product requests or asking whether we stock a particular range.
Jai: We've been on Facebook since 2008. However, I've been changing the way I post recently because I think consumers are bombarded with messages from stores, which means your posts can often get lost. We still post little and often, but tend to keep people updated with pictures rather than price promotions or offers, because we get more shares this way. One of things that has been really good for us is allowing people to order products using Facebook. It means they can pay in advance and collect in-store using a numbered code.
Sandeep: We run competitions on Facebook and recently gave away a hamper. The post was shared 270 times and the cost of the hamper was only £40 so it was worth it for the engagement. Facebook is a good platform, but I think Instagram is where we need to go next. It suits the younger generation.
Barbara: We are on Facebook so will be pushing that more this summer. I've got a student working in the store over the next few months so they will be looking at ways to improve our posts.