Four C-Store Champions discuss how they communicate their independence to their customers and the benefits this can bring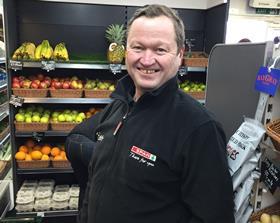 Simon Biddle, Spar, Webheath
Having traded in Webheath and Redditch for a century, the Biddle family is well established in the local community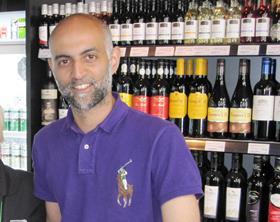 Jai Singh, MJ's Go Local Extra, Sheffield
By helping customers both inside and outside the store, Jai makes sure everyone knows MJ's isn't your average store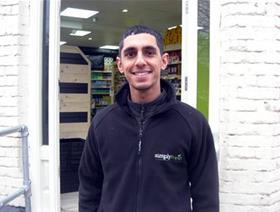 Sandeep Bains, Simply Fresh Faversham, Kent
Being quick to source new products and adapt to changing shopper habits enables Simply Fresh Faversham to stand out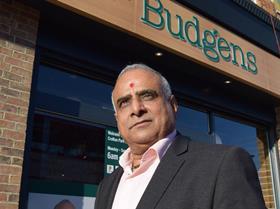 Jay Patel, Jay's Budgens, Crofton Park, London
Engaging with community groups and making time to talk to customers means shoppers are loyal to Jay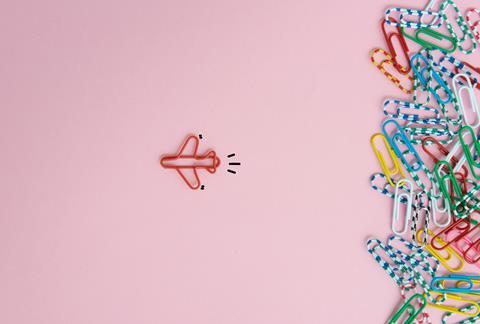 Do customers perceive your store as being independent?
Simon: About 75% know it's independent even though we do trade under the Spar banner. You always get some people who think Spar is owned by Spar, but then we explain it to them.
Jai: This is the crazy thing – some do, some don't. The customers who see us when we're working know that we own the store, as do the regulars, but those who come in in the evenings from the new housing estate may not be under the impression we're family owned.
Sandeep: Yes, I think they do. The Simply Fresh brand isn't widely known like Londis and others so it's perceived as independent.
Jay: Yes, they know we're independent, no doubt about it.
Do consumers understand that symbol members are independently owned?
Simon: Across the board, no. We've been established for many years, but in a lot of places where stores change hands a lot of people won't understand.
Jai: I don't think they do, because the level of professionalism in a lot of retailers has risen drastically and so consumers think it must be driven by a company.
Sandeep: I don't think they care. At the end of the day it's all about execution in store – you can be a Spar and be brilliant or terrible.
Jay: A lot of people don't understand what is different about independents and they don't care – they're not worried if they go to a Spar or a Londis, or anywhere. We need to educate the customer, we need to explain.
Why is it important to shout about your independence?
Simon: It's important because you want that point of difference – we make our own food, it's all labelled under Biddles, rather than Spar.
Jai: It is important to tell people you're independent because people then know what to expect from an independent; someone friendly, someone local, a place to spend time in, rather than just shop and go. It's particularly important for older people as they want to come in for a chat and it's nice for them to know places still exist where everybody knows your name.
Sandeep: I think you need to make clear that your business is independent. People have had more than enough of Tesco dominating the scene. If you can do something different it's a positive. But it depends on your execution in-store.
Jay: My point is always the same. I say to every customer 'Come on, wake up baby! We are your oxygen in the local community'. I make sure customers understand the difference between me as an independent retailer and everyone else. They know they can save time, hassle and travelling expenses by going to Jay's rather than driving.
How do you convey your independence to customers?
Simon: We have our history on the wall of the store. The family has been in Webheath for 100 years and we've had the shop for 35 years.
Jai: As they get to know you, I think customers can see the journey you've been on – the hard work you have put in, your kids growing up, how the business has grown. They know that we can get products in for them that the supermarkets wouldn't. It's about the relationship we have with our customers and how our staff behave. We encourage them to enjoy their work – you'll get the same greeting from all of us.
Sandeep: We keep speaking to people. Because we're small we can move quicker.
Jay: We talk to every customer and, gradually, they get to know the difference between independents and a chain. It's like orange and grapefruit – it looks similar, but it's completely different.
To what extent does your symbol group enable you to be independent?
Simon: It depends what contract you're tied in with, but I find Spar pretty flexible. They knew I was strong on fruit & veg and store-made meals so I haven't got to buy as much through them as other stores might. I have flexibility on pricing, too. Years ago I was always at the cash and carry, but they haven't got the range of the symbol groups. They may be cheaper on certain lines, but you can't get everything you need. The three-week promotions that the symbols offer are good, too. We have the best of both worlds.
Jai: Parfetts don't say you have to spend x amount on alcohol lines or anything like that. They have a contracted spend, but even if you can't meet that they'll come round and see if they can help. You get professionalism from a symbol and support with deals, POS and so on.
Sandeep: We have very few limitations put on us by Simply Fresh.
Jay: We are 70-80% faithful to Budgens products and 100% following the dos and don'ts. With the remaining 30% of products we use other suppliers. For example, with milk and bread I can change the order in a minute in line with demand.
How does your symbol help you to communicate your independence?
Simon: Blakemore is quite supportive. They realise that certain retailers have to trade that way, with an independent brand. If they'd have said 'you've got to do this and that', I wouldn't have signed up with them. Blakemore supported our anniversary event with free goodies and a raffle and we raised money for breast cancer care at the local hospital.
Jai: If there's anything we want to do, such as a local community event, they're happy to support us. They know that any decision we make is ours, but we're part of a symbol group so it makes sense to include them. They are working a lot harder on social media now, too.
Sandeep: We've been left mainly to our own devices.
Jay: Budgens is a good group, but they don't do local marketing.
What more could your symbol do to help you communicate your independence?
Simon: It's about trying to find a happy medium, they aren't military. They maybe could do more to support my independence, but then is it good for their brand? It's a catch-22.
Jai: I'm in discussions now because Parfetts are working on a Store of the Future. I've had numerous conversations with them about where we want to take the store.
Sandeep: Not really, if I need help in-store they help, but that's it.
Jay: At the conference I always ask why they don't have a budget for local events. If we help local schools and nurseries it's of benefit to them as well as us – we've got a big Budgens banner and we take photos and send them to Budgens, but they don't use them.
Where do you get advice and ideas on communicating your independence?
Simon: I look through C-Store to see coverage of different stores and ideas that they're trying. I've been doing my own food 10 years before food to go got big, so we're in the opposite position to most stores in that customers knew us as independent in the first instance.
Jai: I get ideas from anything and everything. It could be a TV programme, something on Instagram – if it stands out I'll take a photo and follow it up. I look at customer responses – for example, O2 give customer service advisors names now rather than just generic, so we make sure we give personal responses and don't use corporate speak.
Sandeep: I get advice and ideas from speaking to my peers and sharing ideas.
Jay: My two boys Pratik and Tilak are dynamic, I'm really proud of them. We watch other retailers and see how they do it and how we can do it.
What's your advice to retailers who aren't communicating their independence?
Simon: If customers like you and like your staff, they come back. You need to look after your customers. In our village we're well known, but in other areas stores should shout about their independence – get staff to talk about the family and how they started. You need to have a conversation, it's a slowly, slowly approach, you're building up a friendship with customers.
Jai: It depends on where you want your business to go. A store can shout about independence, but it depends on how you run your store – you can shout about the local side of things, but it's about how you make people feel.
Sandeep: You don't need to do a great deal, just tell them [customers] you have a product that no one else can get. We're a very fluid business and we can move quickly and get new products quickly.
Jay: Be positive about work, be happy. Smile and say good morning – you never get that greeting in supermarkets. I make sure not one customer goes away empty-handed. They spend money in my shop – they'll ask 'Have you got this?' I'll say 'No, but I've got this – it's much better'.
What do you think the future holds for independent c-stores?
Simon: It's going to be a testing time over the next couple of years, but you've got to hang in there and interact with customers and try to keep them.
Jai: I think it's going to be quite a good year. With the whole Brexit side of things a lot of businesses have gone because of changing buying habits. People are happy that Britain will be on its own and we can look after each other. I think it will reinforce that community spirit.
Sandeep: Who knows? Hopefully it will be strong. We need to stay on our toes, evolve quickly and learn. There's no time to stand still.
Jay: I know numbers [of independent shops] are down, but I care about the quality. The future is bright for independents if they are positive. A lot of people don't know their area. If you don't reach out to other groups – charities, schools – how will they know your shop?
How does knowing that you are independent impact customers' shopping behaviours?
Simon: For us, our independence means we source our own fruit & veg and make our own food. We source fruit and veg from the market and make fresh sandwiches so customers know they can get a healthy meal and fresh sandwiches made daily. Customers know us personally. You don't get that in a Tesco Express.
Jai: I don't think people choose to seek out a local shop just because they are independent. It's when they get a benefit such as a service or product. The support comes from getting the right products; some of ours, such as our fresh breadcakes, are better quality than in other stores.
Sandeep: We've built up a customer base from scratch – we looked at what people need and how we can serve them better.
Jay: The loyalty of the old days has gone. After church, people come to my shop, spending time here because they like the atmosphere and because we talk to them. Also, if a customer wants something, we'll get it for them. My average basket spend is £20!
What do you do outside of the store to communicate your independence?
Simon: We celebrated our 35-year anniversary with a community event. We also support the community when we can – a few years ago we sponsored a sensory garden to be built at the local school. We have a Biddles Spar Facebook page and interact with the community on local issues.
Jai: Sponsoring an event is one thing, but it's not just about chucking money at things. We help customers with their shopping – if someone has had an operation we'll bring their shopping to them, and with the floods we helped out. People can see the car with our logo on and they know we're here for them. Independents help if someone forgets their wallet. Supermarket staff won't leave the shop, whereas I'll tell my staff to help people home. We also have info about our background in the 'about us' section on our Facebook page.
Sandeep: We keep social media personal – we'll tweet 'it's coming home' when the football's on, or post little jokes. We've also put up a post saying 'if you're lonely come in for a chat'. We donate all our carrier bag money to a local playgroup.
Jay: I'm close to nurseries, primary and secondary schools in the area – if they have an open day, I'm there. When there's a parents' evening they give me a five- or 10-minute slot and I talk about food. This isn't just a shop, we're connected with society.