Four C-Store Champions discuss the benefits of investing in staff training.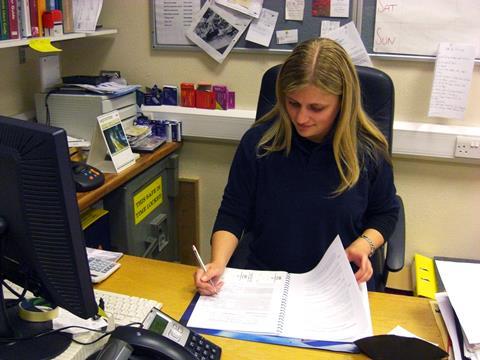 John Perrett
Spar, Isle of Wight
John owns a total of 14 Spar stores on the Isle of Wight, and uses staff development to aid retention and increase morale. About three-quarters of his staff are working towards nationally recognised qualifications.
Ramesh Shingadia
Londis Southwater, West Sussex
As a board member of government training body Skillsmart Retail, and a governor at Central Sussex College, Ramesh is convinced that educating and developing staff is the best way to advance a business.
Saki Ghafoor
Nisa, Tyne and Wear
Saki is a keen advocate of training and has put several members of staff employed at his Gateshead store on staff development courses, and is now hoping to do the same with employees at his new Extra store in Ashington.
Karl Rasmussen
Rasmussen's Costcutter, Skegness
A third of Karl's workforce are currently studying for NVQs. He claims that staff development is an excellent way to boost employees' confidence levels, which in turn improves customer service.
Why is it important to offer training beyond the basic requirements for the job?

John: Developing skills helps staff to give superior service to customers, which helps customer retention, and goes a long way to retain staff as they feel valued. About 75% of our staff are doing NVQs and apprenticeships - it has become part of our culture.

Ramesh: Sometimes it can help to meet legal requirements, but it also enhances employees' skills, which improves the business.

Saki: Training gives staff discipline and keeps them occupied. They're not just turning up, doing a shift and then going home. They have a sense that they are part of a team and that we are investing in them for the long-term. They also have a sense of security in their jobs.

Karl: It is important because it improves their understanding of the business so that they can contribute more to the store.
Is there enough staff development training easily available to independents?

John: Yes, we found it quite easy to source training. We work with local training providers and I expect there are similar options for other retailers. The training advisors are really good at contacting us. The challenge is to be receptive when you hear from them - retailers are often busy, so it's case of making time for their calls.

Ramesh: I think there is. A lot of symbols have in-house training available, which is very specific to their group and encompasses the brand's core values. The National Skills Academy also offers routes to training, as do local colleges.

Saki: There were a lot of government-funded courses available a few years ago, but many have stopped since the recession. However, plenty of local colleges offer courses and Nisa can give help with training.

Karl: Yes, there is, providing you know where to look. It's much easier to find training these days than it was a few years ago.
Has the recession changed people's attitudes towards working in retail?

John: I think people are more interested in working in retail now as they see it can provide a stable environment and a good career. C-stores are perhaps less susceptible to a recession than other retailers.

Ramesh: Yes, it's had quite an impact on people's perceptions of the industry. Previously, if you were qualified, you didn't look at retail, but now we get people applying for jobs who have degrees. It may be that there isn't the choice of jobs available that there used to be, but either way it can only be a good thing for our sector. There are also lots of new retailers joining the industry who have university qualifications.

Saki: I find that I'm getting more job enquiries as so many people are out of work. And people who do have jobs tend to work harder these days, as they don't want to give employers any reasons for dismissal.

Karl: One of the problems with retail is that some people would rather claim benefits than work in a c-store. If we advertise a job, then we get people coming in who just want us to sign a form to say they've come to be interviewed so that they can claim their dole. Having said that, we are seeing a number of qualified people applying for positions because they need the work. I had a guy who'd previously worked as a manager, apply for a job as a shop assistant.
What development schemes are your staff involved in and how have they benefited from them?

John: We have staff on every level of NVQ and some are on retail apprenticeships. It makes them more interested in the business and the bigger picture.

Ramesh: Over the past couple of years, Musgrave has started offering specialised training that enables staff to progress within the business. At the moment, we have two people doing food hygiene training, two on retail management training, and two on wine training. If you aren't investing in staff then they can see it as a dead-end job, whereas when they are constantly developing their skills they look forward to coming to work.

Saki: Some of my staff have reached NVQ level 3, while others have their level 2. They tend to be more confident and happy that they've achieved something while they're at work. Their attitudes have changed in that they work harder because they feel appreciated.

Karl: Five people, about a third of our workforce, are studying different aspects of retail and working towards NVQs. Two people have just finished a wines and spirits knowledge course, which has given them a boost as they feel that they know what they're talking about.
How has your business benefitted from developing staff?

John: It's a long process and it's difficult to quantify the results, but it certainly achieves better customer service and loyalty.

Ramesh: It improves the store because employees' confidence grows due to them being better informed and they want to stay at the store. We see payback in terms of maintaining sales and profitability, and minimising staff turnover.

Saki: Staff's attitude to customer service has improved, which can only be a good thing.

Karl: Staff are more knowledgeable, so customers don't feel that they are just handing over their money. Instead, they can ask for advice on products and feel that they are getting good service.
How do you identify suitable candidates for advancement and promotion?

John: We employ a business development training manager who works with our store managers to identify people who could develop.

Ramesh: We appraise staff every six months and we'll look at which areas people can develop.

Saki: Once someone has spent three or four months with you, you have an idea of what they're good at and then we'll decide on their future responsibilities.

Karl: We look at their work ethic and willingness to learn. We want people who are willing to step up at a moment's notice.
Has anyone worked their way up within the business?

John: Most of our store managers have started at a lower level in the business and worked their way up.

Ramesh: One lady started as a cashier, did a Sage book-keeping course with us, and now looks after payroll and accounting. Also, our store manager started off filling shelves.

Saki: Staff who start out on the shop floor tend to move up to the tills, but not up to higher management as myself and my family take care of that.

Karl: All of our staff come in as shop assistants and work their way up. Even I started here as a Saturday lad, working for my dad. My philosophy is that I wouldn't expect people to do something I wouldn't do, so I've done it all, from cleaning to cashiering. It's important for staff to do all aspects in order to understand the business. Sometimes, you see people coming in at a managerial level, but they've never actually worked on the shopfloor!
How much do you invest in staff training and development?

John: We'll pay for things like off-licence training, but when it comes to NVQs the government provides funding.

Ramesh: You have to think of where you want the store to be in the future. The difficulty for many retailers is funding staff development as sometimes it can be costly. There aren't as many funding schemes as there used to be, but there are still some available. We budget £5,000 a year for staff development as we see it as a key part of the business. If you think education is expensive, try ignorance.

Saki: When we put seven of our Gateshead staff on NVQ courses we ended up investing £1,000 in developing staff. Also, we had to pay staff when they were studying for an hour or two a week, rather than working in the store. It wasn't a lot, though, considering what we all gained from it.

Karl: I don't have a set budget, it just depends on what is needed for the year ahead. In terms of the time invested, it's a joint agreement between myself and the staff that some studying will be done in their time, while some assessments will be carried out in store time.
Do you use specialist category training as a way of developing staff?
John: We don't give people specific sections to manage. Instead, our staff are trained to multi-task so they can handle whatever responsibilities we give them, from lottery sales, to food to go and fruit and veg.
Ramesh: Yes, we do. For example, we have sent staff on wine courses. They became much more knowledgeable about the product and better informed to advise customers.
Saki: No, we don't. When we introduced the Subway and Post Office services to our Gateshead store, we advertised for staff who were experienced in that area, so it wasn't a case of promoting people from within.
Karl: Yes, we've done fruit and veg, wines and spirits, lottery and newsagent training. It gives staff the opportunity to progress.
Who can retailers contact to get advice on developing staff?
John: Our local training providers got in touch with us, but information is readily available from phonebooks and adverts.
Ramesh: If you're with a symbol group, then they should be your first port of call, but if you are unaffiliated then you can contact Skillsmart Retail, Business Link, and local colleges. Retailers need to take the initiative on this.
Saki: There's plenty of advice available at local colleges and there are even online courses on offer.
Karl: There are loads of different routes into staff development. Trade magazines often write features on training, and advertise development opportunities. Symbol groups are another option - Costcutter recently brought out its RED (Retail Excellence Development) programme, which is especially tailored to our symbol.