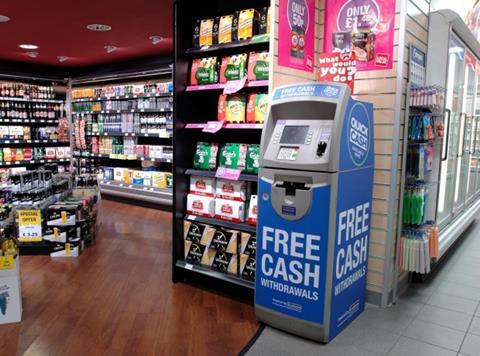 The retail industry has urged MPs to protect the future of cash.
A Westminster Hall debate took place on the issue which centred on the access to and acceptance of cash during the coronavirus pandemic.
The Association of Convenience Stores (ACS) had made some recommendations on access to cash including: restoring the independent methodology for setting LINK interchange fees for ATMs and require bank participation within the national LINK ATM network; enabling cashback without a purchase, but without any obligation for retailers to offer the service and guaranteed fair remuneration and developing an access to cash guarantee to ensure access is retained where exceptional circumstances do not lead to coverage.
ACS chief executive James Lowman said: "Local shops operate at the heart of their communities and play a vital role in providing consumers with access to their cash. Although consumers' relationship with cash is changing, it is still an essential payment method for millions in the UK, particularly those who may be more vulnerable or isolated.
"The government needs to take action to protect long-term access to cash for consumers and provide retailers with support to enable them to continue offering these services to their communities."
The recommendations came following a series of proposals by the government to protect the future of cash. The proposals focused on how to ensure industry continues to offer ways to withdraw and deposit cash, how to improve cashback, what affects cash acceptance, and where regulatory responsibility should sit.
The Federation of Independent Retailers (NFRN) also recently appealed to the government to ensure free access to cash for everyone.
NFRN national president Stuart Reddish said: "It is important that the regulators have sufficient powers to ensure community interest is a major factor in the maintaining of the ATM network, even with ATMs that have low usage. It remains important to customers, particularly the more vulnerable, that they can have free access to their cash without having to travel large distances.
"For cashback without purchase to become a viable option for retailers, there needs to be change in the legislative framework governing payment services.
"Independent retailers are focused on serving their local communities. As such, they will want to continue accepting cash for as long as their customers wish to continue paying with it."