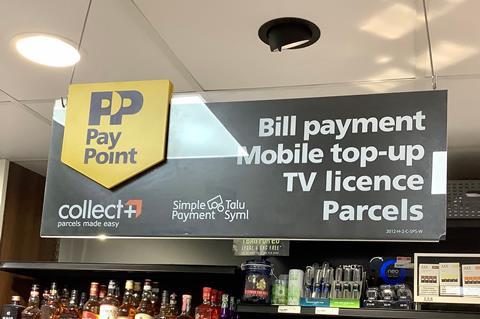 PayPoint is to remove exclusivity clauses from its contracts following an investigation by energy regulator Ofgem.
Ofgem launched the investigation in August 2017, considering whether PayPoint had abused a dominant position by using exclusivity clauses in its contracts with energy suppliers and retailers in a way that was likely to restrict or distort competition in the market for the provision of energy prepayment services.
In its findings, Ofgem suspected that PayPoint's actions "distorted competition and consumer choice in this market to the detriment of prepayment energy customers, many of them in vulnerable situations", which may have constituted an abuse of a dominant position and a breach of Chapter II of the Competition Act.
After considering Ofgem's provisional findings and feedback from its clients and retailer partners, PayPoint has voluntarily proposed to Ofgem the following positive commitments to remove certain provisions from its contracts and to provide additional support to vulnerable energy customers. These are:
to remove exclusivity clauses from its current and future client and retailer partner contracts in relation to the provision of over-the-counter and digital energy prepayment services
to make a £12.5m donation to Ofgem's Energy Industry Voluntary Redress Scheme (currently administered on Ofgem's behalf by the Energy Saving Trust)
In a statement, PayPoint said: "The Board believes these voluntary commitments are in the best interests of our clients, retailer partners and their customers and provides a constructive and timely route to the resolution of Ofgem's provisional findings. In making these proposals, PayPoint is reaffirming the importance of delivering value, service and support to its clients, retailers and the communities it serves.
"This commitment sits at the heart of PayPoint's strategy to deliver sustainable value to all stakeholders supported by the appropriate governance and oversight. We will be providing updates to all relevant stakeholders in due course as Ofgem's consultation process on these voluntary commitments progresses."
The proposed commitments are subject to Ofgem's ongoing consultation process, and will be implemented following publication of a final acceptance decision by Ofgem.
However, according to an Ofgem statement: "Ofgem's provisional view is that the commitments offered by PayPoint address Ofgem's concerns and, if implemented, they should ensure that competition is no longer distorted. Ofgem will now consider any comments raised in the public consultation before determining whether to accept the commitments. At this stage, Ofgem is minded to close the investigation with the acceptance of these commitments."