Appleby Westward has seen record volumes for March through its warehouses since the start of the coronavirus crisis in the UK.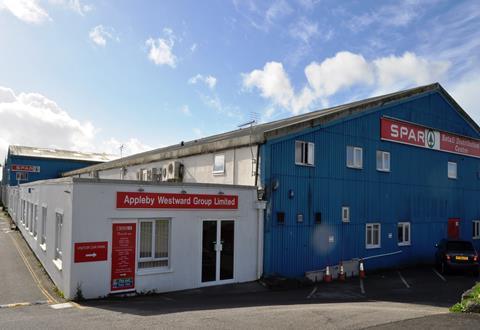 The South West Spar distributer said volumes through its warehouses at Saltash and Cullompton had been at almost "unprecedented levels for the time of year."
Its teams were working extra hours and days to ensure the service was protected, logistics director Del Phillips said.
Extra vehicles and temporary staff have been brought in, and the company has bought a new articulated vehicle to fetch goods direct from suppliers in cases where the supply chain has been unable to bring essential goods to Saltash.
"We do not traditionally run articulated trucks but when it comes to collecting goods in large quantities there's no better vehicle," Phillips said.
"This vehicle has become an important part of our efforts to keep the region's Spar stores' shelves filled with essential convenience items.
"I am proud of our service levels throughout the crisis, with very few delayed deliveries, and this is a testimony to the teams we have working for us, without whom we would certainly not be able to deliver the current level of service."
Trading director Joe Dooley said: "We have experienced growth in volume of over 100% on most days throughout March, which has affected supply across numerous product categories and ranges, and we have been working flat out with our suppliers to get stock into the warehouse and straight out to our stores as quickly as possible."
Appleby Westward is currently in the middle of a £1m fleet modernisation programme, replacing its entire fleet of nine 26-tonne DAF delivery vehicles.
The first three have been delivered with completion of the remainder by July.