Bestway Wholesale increased its turnover by 13% to £2.3bn in the year to the end of June 2019, according to the group's latest financial results.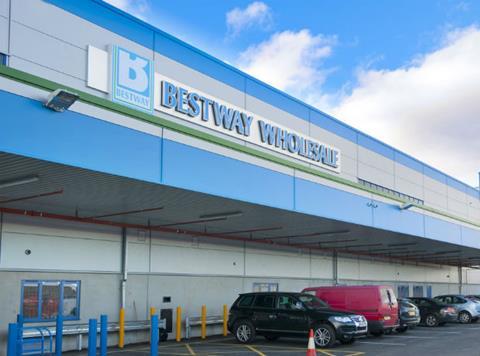 Sales to the 2,000-plus members of the Best-one symbol group grew by 3.3%, boosted by continued investment into the My Rewards loyalty rebate scheme.
Revenues were also enhanced by the inclusion of a full financial year from Bestway Retail – which includes 629 franchise and corporate stores under Bargain Booze, Select Convenience, Central Convenience Stores and Wine Rack – following the acquisition of these brands in 2018.
Overall turnover increased from £2,083m to £2,353m over the year. Bestway Wholesale md Dawood Pervez commented: "It is well documented that Bestway Retail required stabilising and re-energising during a year of economic turbulence (Brexit), and legislative change across the National Living Wage. Market conditions for the wholesale sector also intensified during this period with Tesco, Morrisons and Asda entering the wholesale marketplace.
"However, the year was also one where we invested heavily into the future of the wholesale business to ensure we remain at the forefront of the industry. Our commitment to continuous customer service improvement led to a growing emphasis on designated delivery hubs to offer better and quicker service, underpinned by an ongoing programme of investment into technology and data-driven solutions.
"This investment led to a growing online and digital business, as we look to strategically become a progressive, technology-led company that helps its customers and supply partners to optimise opportunity in the years ahead."
Catering sales grew 2.5% during the year to £162 million, while Bestway Vans Direct, which was also acquired midway through the previous financial year, saw a 362% increase in sales to £43.6m.
Bestway Wholesale is a subsidiary of the Bestway Group, which consists of Bestway Wholesale, Well Pharmacy, Bestway Cement and United Bank Limited, Pakistan's second-largest private bank. Bestway Group saw annual turnover increase 6.3% during the period to £3.4 bn.