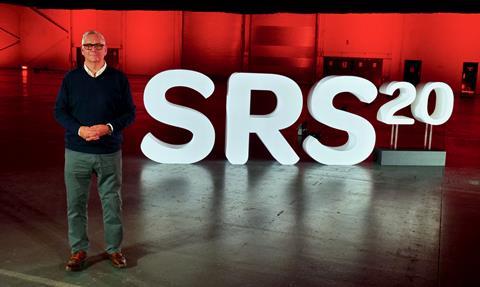 Investment in digital and value will be key focuses for AF Blakemore over the next year.
Speaking at the Spar Retail Show, held virtually this week, AF Blakemore group commercial managing director Jerry Marwood outlined the focus on investment despite the impact of the coronavirus.
"It is important that we keep building our businesses to support you, and you keep building your businesses to give customers what they want.
Marwood also outlined the opportunity for 2021. "Next year is going to be as competitive as ever. Customers will want better value, better choice and better quality. They'll want it delivered in a way that corporate businesses just can't replicate, and that is our opportunity."
Also speaking at the show, Spar UK managing director Louise Hoste reported that stores continue to see double digit growth, albeit at a lower rate than experienced at the start of lockdown.
As of 5 September, Spar had a 1.5% share of the total grocery market, seeing a 15.2% year-on-year growth (Nielsen Scantrack and Homescan).
Store and digital growth
The business also opened 250 new stores this year while its digital engagement was also boosted. It reported a 53% rise in unique visitors to its website, 41% increase in mobile traffic, 22% rise in Facebook likes and 662% increase in Instagram engagement.
"Content is an important part of our digital strategy," said Hoste. "Our content gives us the opportunity to bring to life our value and our products in a way that is relatable to our customers." She cited 'One Ingredient, Three Ways' as a content example that saw success for Spar, driving 8,500 store visits with a £4 ROI.
Hoste warned that while the sector is tipped for an extra £5.4bn in sales by 2022 (IGD), there will be recessionary pressures and shoppers will "want to be savvy" leading to a rise in the discount channel.
"We need to keep customers who have come to us during this time and we need to tap into those recessionary behaviours with promotions and known value items. We need to develop impulse, food for now and for later as well as shopper treats we need to make sure we've got things for home eating and home drinking. We need to continue to build sustainable new technologies and ecommerce operations, and we need to keep being that local store. People will continue to shop locally and they will want independent stores."