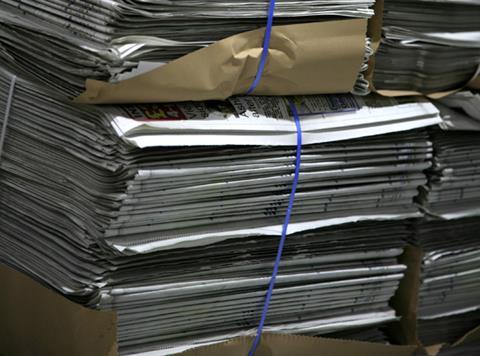 Andrew and Sharon Carne had a go at Smiths News from their Old Boathouse, a small seasonal store in the far west of Cornwall.
Andrew writes: "It is common knowledge that the company has hiked its delivery charges based around a customer's sales over a 13 week period. Alright, it was not a huge hike but at some point it becomes the straw that breaks the camel's back. I believe I am at that point.
"When the new charge came into place I had a look at our figures. We made 5.4% profit on return (POR) in the week I checked, or in cash terms, £13.78 or £1.96 per day gross profit. We do better on cigarettes."
Working from Smiths News' own calculations – on the increase advice letter they were sent – their average sales were £208.60 (which included strong, weak and closed weeks). "Using the POR above," says Andrew, "which is common, gross profit is £11.30 or £1.60 per day. At very best, I have seen POR at 11% yielding £3.37 per day average."
He wrote to Smiths and asked if they could negotiate the delivery charge and, after a long consideration, they refused.
"I had suggested that we were all in the game of selling newspapers and making it unprofitable just did not make any sense at all. They appear to disagree. The old argument that newspapers increase footfall no longer has the same power than it once did; we shall only be selling newspapers in peak weeks from next year."
Andrew mentions, in Smiths News' defence, that during lockdown when they were selling four newspapers a day, Smiths was most helpful and they were grateful.
"Once thing does bother me, though," he adds. "The next time Smiths News does its 13 week analysis of my sales, all my weeks will be profitable and my delivery charge will increase still further. I do hope that I have not shot myself in the foot."
I put this to Smiths and a representative responded: "Many thanks for your enquiry on behalf of this customer. As acknowledged in the e-mails from the customer we have been keen to try to support customers who were adversely affected by the coronovirus crisis where individual cases permitted. After looking into the matter more closely, we have looked in detail at the customer's trading performance, and whilst sales were clearly down during the first few months of the pandemic, we are now seeing their sales performing ahead of last year for both September and October and so that would indicate their trading (at least for newspapers and magazines) has returned to a more normal state and is well ahead of total market performance.
"Due to this being a seasonal account we do apply an average sales figure to calculate the customer DSC so that they are not disadvantaged during the winter months, but we would now consider them to be trading in-line with their previous sales. The local teams have looked into this case thoroughly, they have done everything they can to support this customer and if they experience any concerns in the future they should continue to liaise with us regarding these matters."