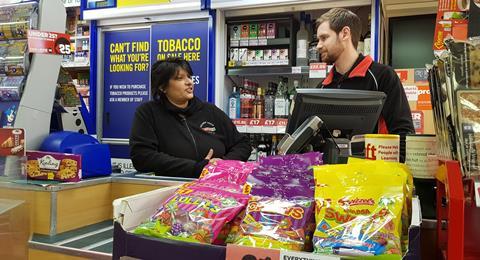 Finding good staff is tough in any sector, but especially in retail. When you've invested time and money into interviewing, onboarding and training a member of the team, you want them to stay with the business.
As a manager or business owner, finding ways to not only attract the right type of employee but reduce staff turnover is a challenge but with the right strategies in place, it's entirely possible.
Offer flexibility
The more flexibility you can offer your staff, the more likely they are to stay with the business and it's a great way to differentiate yourself from other employers.
From having policies in place to accommodate school closures due to the pandemic or childcare requirements to moving shifts around for medical appointments, flexibility for your team shows you care about them.
It's important to have a balance between work and personal life, and an employer that understands that is more likely to attract and retain their staff.
Build your brand
When it comes to hiring new members of the team, consider your brand and the impression you're putting out to potential hires.
Refine and invest in your brand as a business and as an employer, whether that's utilising social media, email marketing or creating a website. Establishing an online presence has been a slow transition for many c-stores. However, a website not only allows you to advertise products and sell online for free, but it also gives you a platform to show applicants what type of employer you are. It also gives you the opportunity to advertise for roles to people already aware of, and interested in, your brand which increases the chance of them applying.
Consider sharing blog posts or videos of an interview with an existing member of the team, a day-in-the-life to highlight how staff work within the business or videos showing the store in operation.
Prioritise onboarding
Employee retention efforts need to begin the moment you offer someone a role, and that means your onboarding process needs to be carefully considered.
Luckily, digital tools make it easier than ever to deliver a strong onboarding system. Training videos can be completed remotely and reference materials can be emailed to employees prior to them starting so they're fully up to date with the right information before they begin.
Once they've started, cloud software enables them to ask questions, request meetings and find the information they need whenever required. Your employees need to feel supported straight away.
Create an enticing incentive programme
C-stores that don't offer incentives for existing employees who refer people for upcoming positions are missing out on a prime opportunity to attract staff. But those who do need to rethink the incentives they're offering.
A cash incentive is the most popular choice, but while it can be effective, it can lose its charm fairly quickly. Businesses looking to reinvigorate people's passion for bringing in new people to the team need to think of ways they can inspire referrals.
Maybe you can give staff an extra day of paid leave, a voucher for an appliance such as a new TV or an experience voucher – think outside the box and consider what would appeal to your staff.
Stay in touch
Turnover may be higher in the convenience store industry, but take a positive view of a negative situation by staying in touch with employees who have left on good terms.
There's a chance the role they've gone on to hasn't worked out the way they hoped, or their circumstances may have changed. They might be willing to return to your business and it can be flattering to be considered to open vacancies before you've even applied for the role.
Recruitment can be hard, particularly when you're working in an industry that many people view as transient. But with the right techniques and strategies in place, c-store owners and managers can not only bring in the right staff to their businesses but retain their loyalty.
Gemma Williams is an education and career specialist. To connect with Gemma on Twitter: @GemmaWilliamsHR.