The growth of delivery cannot be denied. The impact of the pandemic has moved shifted customer shopping habits towards online and there may be no going back.
According to the Association of Convenience Stores Local Shops Report 2020, 17% of convenience stores now offer a local grocery service, up from 12% the previous year. Although accelerated by Covid-19, even before the pandemic the service was growing with platforms working with retailers in the channel to help improve their delivery offering.
Mark Steven, CEO at Snappy Shopper explains the opportunity for retailers in home delivery. "The potential for on-demand convenience is huge. Each of our top 10 stores achieved an average of £17,600 delivered sales per week in January, and, in a 12-month period, our top retailer generated £1.25 million. Our basket spend is more than 3.5 times higher than the in-store convenience average and we're still only scratching the surface."
But will it all go away when it goes back to normal? Steven doesn't think so "We say that with confidence because before the pandemic, the retailers we had on the Snappy Shopper platform were already successful. This tells us that there is life in home delivery beyond lockdown."
Lumina Intelligence also believes this is the case. Its recent report examining On Demand Convenience found that 70% of consumers surveyed intend to use the method more in the future highlighting how the public has embraced it.
Amrit Pahal of Nisa High Heath in Walsall is one of the biggest advocates of home delivery. He labels it the "biggest addition you can make to your convenience store".
When asked to advise any retailer who may be on the fence about home delivery, he explains: "The new shop front is online. You have to have an online presence in the modern world. You may be reluctant but if you stick with it, you'll see results and the importance of it."
In its guidance to help retailers set up a home delivery service, the ACS covers how to accept payments, what information you are required to provide regarding stock, charges, management of customer data and the actual delivery. It also reminds retailers that there are home delivery partners out there to help.
In this area, retailers aren't stuck for options. As well as the aforementioned Snappy Shopper, there's also Jisp, Uber Eats, Deliveroo and Appy Shop to name just a few so anyone unsure where to start would be forgiven for being confused.
Amrit advises retailers to be comfortable with whichever partner they work with. "Find a service partner or provider that you can have a really good relationship with. They'll be your partner in this completely."
He warns retailers to ask some serious questions of potential partners. "At the end of the day, it's your business. Imagine you're putting your shop online, you'll want to ask them can departments be changed around? Can I control the price? What are you charging me for my card transactions? If I don't like something, can I take that off?
"You need to cover all those bases with a delivery partner before you go with them because the last thing you want to do is to go with a delivery partner, get your customers onto an app but find you don't want to work with that delivery partner anymore and you want to split. You have to tell your customers that you're no longer on that app but a different one which is confusing."
He adds that switching could also lead to a local rival getting the jump on you. "If you do leave, your delivery app has your data and there's nothing stopping them going to a nearby competitor, showing them the sales figures and convincing them to sign up to that platform. You have to understand where the balance of power lies and you cannot put that level of trust in someone until you have asked these questions. That's what I would do if I was starting again. I'd really hammer home the terms of the agreement and once you get going, it's happy sailing but you need to get that stuff sorted first because it's not something that can be easily changed."
Sponsored by: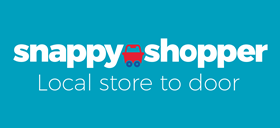 Advice from leading home delivery experts Snappy Shopper
Home delivery is a game changer for the convenience sector. It brings many benefits including increased sales, profit and customer loyalty. It also enables a store to reach a much larger audience, with the opportunity to tap into a customer base beyond a store's physical catchment area.
Snappy Shopper customers spend on average £27.00 online in comparison to in-store shoppers who spend £7.60. Home delivery is ultra-convenient for consumers who want to be able to shop online or via an app from the comfort of their home. It is easy to implement as long as retailers select the right provider.
We recommend choosing a delivery partner who will support you with onboarding, provide you with a dedicated account manager and a sales ramp up programme with local as well as strong national marketing. Snappy Shopper works in partnership with retailers in all of these areas.
Our technology is simple to implement. Orders are captured via a website or an app which is available from the Google Play and App stores. The platform transfers those orders to a terminal located in the store and staff assemble the order for it then to be delivered to shoppers. The driver has their own app which includes age verification and shoppers get notified when the driver is on their way.
Home delivery has a positive effect on in-store sales. Stores receive an average of 80 orders per week, with some getting as many as 200. At the start of 2021 the top 10 Snappy Shopper retailers have been generating over £17,000 per week in delivered turnover and the top retailer has achieved £1.25m of home delivery sales over the past year.
Snappy Shopper works equally well for retailers with and without EPoS integration. The cost can vary between providers and it is important that you compare the levels of service supplied.
Home delivery is part of the future success of convenience. Work with a provider, like Snappy Shopper, who will help you achieve your store's delivery potential quickly.
What questions should you be asking a home delivery partner?
Cost
The first question a retailer need to ask is what will this cost them. What are the fees and their breakdown? Is there a sign-up fee and what does that give you? Are the fees per transaction or flat?
Exclusivity
How many stores in your area are working with the same platform? The last thing you want is to be competing with another store in your area on the same delivery partner, reducing your earning opportunity.
Marketing & Promotion
There's little point in having a service if nobody knows about it. What promotional work can you do together? What marketing materials can the delivery partner provide? How will they help you promote the service to customers?
Access
What kind of user interface do they use for retailers and customers? What kind of information about the customer can be fed back and will you have access to it? Can it link with your existing epos system?
Flexibility
There's no such thing as a standard convenience store so there shouldn't be a one size fits all approach. What control will you have over the system? What promotions can you add? Can you rearrange departments?